Heavy Waters at MS Stubnitz : Talbot + Barren Womb + Jabba :: Noise Rock ::: 08. April 2018
Talbot - Noiserock Duo aus Estland :: Barren Womb - Noiserock Duo aus Skandinavien :: Jabba - Noiserock aus Norwegen
Doors 2000 :: Begin 2100 :: Damage 15€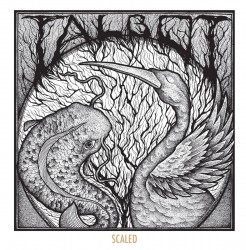 Coming from the Estonian capital of Tallinn, this two headed juggernaut has been conquering the world actively since 2008 with their special brand of sludgy post-metal. With Magnus Andre on bass guitar, synths, vocals and Evgeny Mikhailov on drums & vocals, TALBOT creates a unique sound all of their own.
The duo's soundscapes are equally massive, atmospheric and noisy, with a nice amount of psychedelia on top of it. They have previously released an EP "Tundra" in 2008 and two albums: "EOS" (2010) and "Scaled" (2013). "EOS" was nominated for the Best Metal album of 2010 at the Estonian Music Awards, while "Scaled" won the award in 2013.
TALBOT has recently finished up recording of their new album, which is going to be released in Spring 2018.
"Talbot can now be considered true pioneers of the Sludge/Post-Metal genre" - The Sludgelord
"Quite a unique sound indeed, encompassing flourishes of vibrant psychedelia, rich atmospherics and, of course, massive riffs" - Terrorizer
"They claim to be the loudest duo on the planet (and beyond!) and on this showing I'm not doubting them" - Echoes And Dust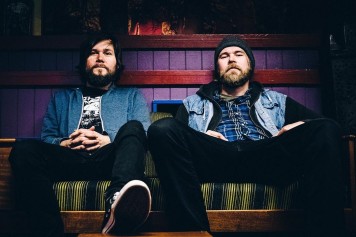 Nearly three years since their last full length release, BARREN WOMB return with Old Money / New Lows: A jarring, mid-tempo dirge in 8 movements that sees the band further evolving into an animal all of its own. The album will be out February 16th through Spartan Records / Loyal Blood Records.
Since their inception in late 2011, the Nordic heavy noise rockers have been raising both eyebrows and hell with their minimalistic approach, earsplitting volume and defiant experimentation. The duo, comprising singer/drummer Timo Silvola and singer/guitarist Tony Gonzalez, make efficient use of crude dynamics and the power of the riff to hammer their point across.
The duo have previously toured the US and Europe multiple times, where they've shared stages with among others Entombed A.D, Voivod, Conan, NoMeansNo og Årabrot, and have played at festivals like SXSW, Tallinn Music Week, Øya and Pstereo.
"It's rare that a band sounds this pummeling and gleeful at the same time" - Decibel Magazine
"Barren Womb push the boundaries of what two guys with instruments can create" - Loudwire
"This band deserves your attention" - Punknews.org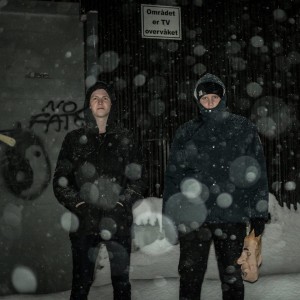 Commonly known as "the only rock band in Tromsø", JABBA, originally hails from the rural town of Sørreisa and have trough strife and struggle fought their way trough the harsh street life of this unforgiving northern settlement.
After 10 years of backbreaking labour the duo have finally released their debut album, "VICE" which is out now on Loyal Blood Records. JABBA could say they are inspired by bands like Black Sabbath, Motörhead, ZZ Top and Primus, which would be true. However, inspirations are many and can be summarized in only one word: Classy.
"People discovering vice for the first time will be hardpressed not to become mesmerized by Jabba's aural offerings" - Rock and Roll Fables
"VICE is a hefty slab of noise rock awesomeness, like a mutant version of The Melvins and Motorhead." - Midlands Metalheads
"It's punk, metal, hardcore all rolled into one package and it's damn good!" - Punk Online
Current Location
links
Upcoming
Program
Ausschreibung