Live: Jonathan Bree (NZ) - 08.08.2018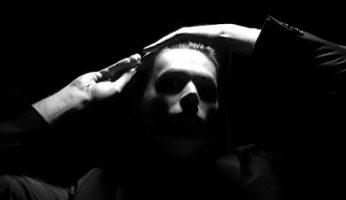 Jonathan Bree (Auckland NZ, Lil' Chief Records) :: Bandcamp Link :: Youtube Link :: Youtube Link
Jonathan Bree is a composer, multi- instrumentalist and producer from New Zealand. And one of the coolest persons we know. His upcoming third album 'Sleepwalking' (June 6th, Lil' Chief) has a heavy orchestrated element featuring real strings, horns, celeste and soprano vocals. The arrangements draw distinct influence from orchestral pop of a bygone era (think Lee Hazlewood & Nancy Sinatra), but many of the songs dip in and out of the avant-garde in a way that is also distinctly modern. Jonathan's runaway hit 'You're So Cool' features his mysterious masked band was voted best music video of 2017 by Time Out New York. A plucked cello, minimal bassline and drum pattern ground Jonathan's trademark 'bendy strings' which make a number of appearances across the album.
A self-confessed workaholic and social recluse, Jonathan spends his days (and nights) in a dingy home office attempting to run his record label Lil' Chief Records (who have put out albums by the likes of Princess Chelsea, Ruby Suns, Sheep,Dog&Wolf and his previous band The Brunettes) whilst simultaneously producing albums for artists such as Princess Chelsea,directing and starring in viral music videos for duets about Cigarette Smoking (yes THAT video) and then somehow finding time to record his own material when he should be sleeping.
Präsentiert von Cafe Hochberg Booking und ByteFM. Mit freundlicher Unterstützung von Soundkartell.
Einlass 20Uhr, Beginn 21Uhr
Current Location
links
Upcoming
Program
Ausschreibung