Live :: Radare (DE) - 30. Oct. 2017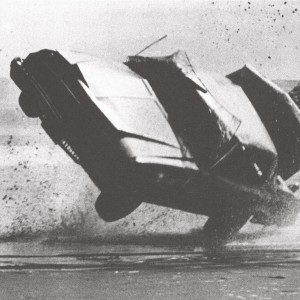 Radare's songs are slow moving, played deliberately with intensity and patience. The setting is gloomy, even eerie at times. While former projects were deeply rooted in noise music, the Wiesbaden-based four-piece got together to dedicate themselves to quieter and simpler compositions—while relying more on Rhodes piano, brushed drums, brass sections, and mellow tremolo guitar sounds.
Radare's debut album, "Infinite Regress", released in 2010, was a first attempt at creating a distinct sound, incorporating the trombone as an unconventional instrument. With their sophomore album, 2011's "Hyrule", the band established a compositional style that laid the groundwork for their third record, to be released in 2015. In terms of musical structures, the arrangements on this collection of songs steadily follow an underlying narrative to support the approach of musical storytelling.
Fascinated by the romantic but spooky themes of Angelo Badalamenti, the introspection of Bohren & Club Of Gore, and the grittier works of Talk Talk, Radare create the kind of mood where calmness turns into unease, and the line between comfort and uncertainty begins to blur.
Henrik Eichmann (drums, keys, clarinet)
Matthias Jurisch (bass, trombone)
Fabian Bremer (guitars, keys)
Jobst M. Feit (guitars, keys, synths)
Doors 1930 :: Damage 13€ :: Bandcamp Link :: Facebook Link
links
Upcoming
Program
Ausschreibung