Occult Rock Live : The Braves (AUS) :: 04. April 2018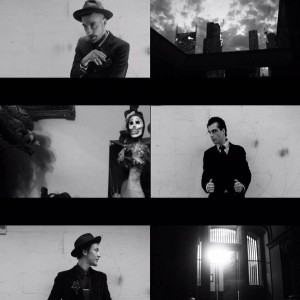 Rock 'n' roll and occultism has always had a romantic relationship. The Braves adore the darker, more mysterious side of music and their latest album 'All Through Paradise' captures this relationship almost physically, each note and melody planting little sickly seeds at the base of your spine.
Formed late 2012 on the outskirts of Melbourne, Australia The Braves came cutting through the surrounding noise to create a sound and a notoriety that is uniquely their own without jumping on coat tails and band wagons or rehashing what's already come.
Starting with Djesse Bolte on bass and Kelly Watson on guitar, the two quickly found the drummer to suit in Ethan Leversha, the last outcast in town. With a mission statement fully in tact and the sound to follow The Braves started playing every opportunity they got from warehouse parties to backwash bars, artist collectives to the deserts and anarchist centres while building the ever-evolving mould of their music.
Einlass: 20:00 Uhr :: Konzertbeginn 21:00 Uhr :: VVK: 8,- (+ Gebühr) | AK: 10,- €
Current Location
links
Upcoming
Program
Ausschreibung